At LiebenLogistics we focus on operational excellence and customer satisfaction. To ensure that we can deliver services of the highest standard and set ourselves apart from the competition, we employ the latest technology. It enables us to reduce delivery cost, execute more efficiently and provide an ultimate sense of trust and reliability to our customers. We are constantly investing and building our technology and digital capability to keep pace with trends in global technology developments, using the best of these to transform the way we do business and add value to our customers.
In-house management software
LiebenLogistics has developed web-based, in-house management software to ensure the integration of its financial, administration, operational and technical functions. KPI reports measuring specific performance are available and provided to customers through our online customer portal.
Satellite tracking
The fleet is monitored in real-time through web-based satellite tracking systems. Activities like speed, revolutions, harsh braking and door openings are tracked, and the data is then integrated into our management software. Temperatures are also monitored and any violations are reported in real-time to our teams by SMS or e-mail.
Transport Management System
Our TMS provides our operations managers with the ability to plan, manage the execution of deliveries and measure key metrics to ensure service level requirements are met. Our TMS allows for sign-on-glass capabilities, minimising the paper requirement in documentation process.
Our Network
Liebenlogistics has a national infrastructure, with offices and depots in Cape Town, Port Elizabeth, East London, Durban, Pietermaritzburg and Johannesburg. All of our sites are equipped with maintenance, diesel and washbay facilities to give us full control over our key operational cost drivers. Our operations are mainly focused along the coastal areas of South Africa, where we have accumulated a wealth of operational experience. However, we are also positioned well, to swiftly implement new operations in any area of South Africa when it is required to do so.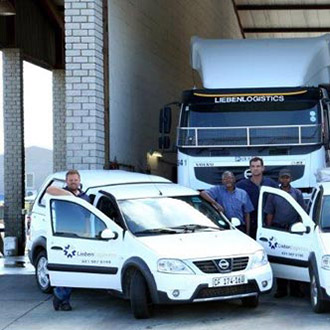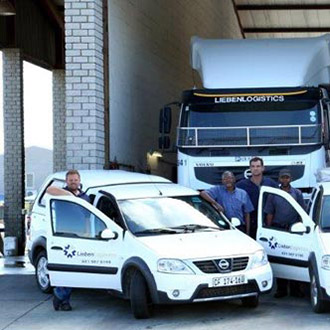 Maintenance
Maintenance and repairs are done at our own on-site workshops, which are accredited by our vehicle suppliers. All technicians are highly skilled and trained to perform routine maintenance and repairs on the fleet to ensure that all standards, service requirements and intervals are met, thereby ensuring maximum uptime of the fleet.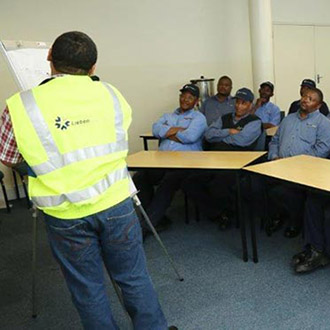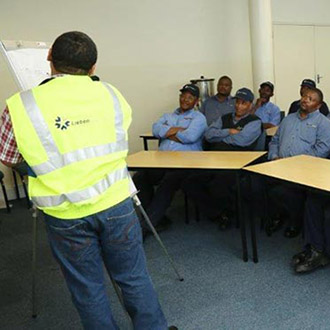 Driver Training
Our OEM suppliers provide relevant training to drivers for their development. In-house training is also provided by experienced trainers to cultivate the best defensive and economical driving capabilities for the drivers.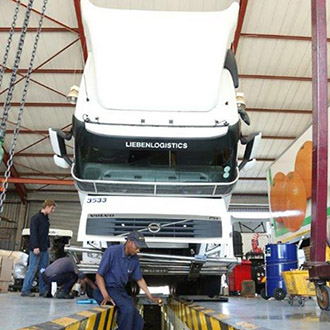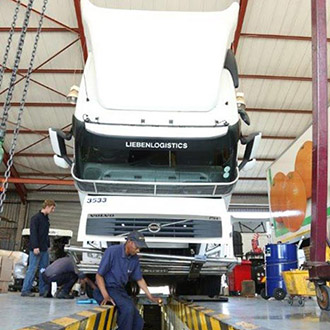 Health and Safety
At LiebenLogistics we give utmost priority to health and safety to provide a world-class working environment for our employees. We vigorously communicate and train employees in alignment with the latest regulations and score on average between 90-100% on independent health and safety audits.
Our People
We firmly believe that our staff is key to our company's success and make every effort to keep them motivated and empowered with continuous professional development and opportunities for employees to grow.
We present in-house learning and career development opportunities to ensure that quality and efficiency remain the hallmark of LiebenLogistics' transport solutions.